RWM Staff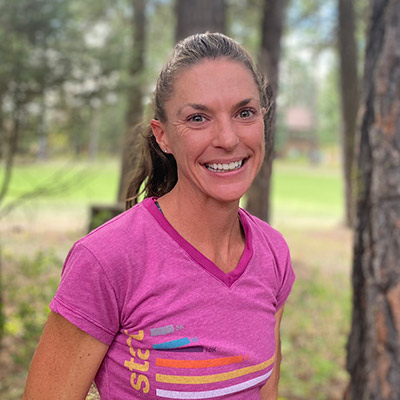 Trisha Drobeck, Executive Director
She / Her / Hers
Born and raised in Portland, Oregon, Trisha didn't have much down time between high-level soccer, ski racing, and competitive dance. Wanting to further her passions for the outdoors and active lifestyle, she ventured to Missoula to attend the University of Montana where she majored in Journalism. It was after college graduation that a friend invited her to run a marathon. Trisha's mom purchased her Hal Higdon's Marathon and she began running and training for her first marathon which she finished in the fall. A love affair was born!
After a few years of running, Trisha found herself finishing near the front at races and decided to train harder and break three hours in the marathon. It took a handful of attempts over the years, but in 2011 it finally happened! After that, she was able to finetune and race her way into the 2016 Olympic Marathon Trials and four Missoula Marathon Titles.
Professionally, Trisha worked for 15 years in sales and later as a sales supervisor for a leading manufacturer in the aquatics industry before coming aboard to lead the Run Wild Missoula team in 2021. She spends her down time trying to keep up on the trails with her husband Andy and chasing their two kiddos Maisie and Micah.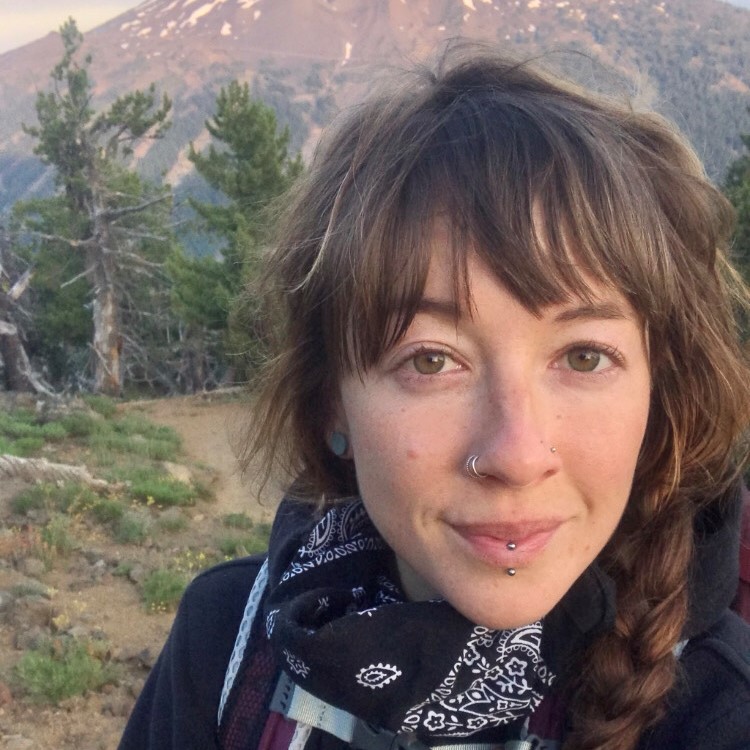 Taylor Adamski, Operations & Events Coordinator
She / Her / Hers
Taylor grew up exploring the White Mountains in New Hampshire. Although, raised as a competitive field hockey player, Taylor's relationship with distance running began when she decided to attend college at a school with no field hockey program. She tried cross-country running instead, and discovered her love of trail running while training in the Blue Ridge mountains of North Carolina.
Taylor decided to take her running to the next level after relocating to the trail running haven of Bend, Oregon. In the Summer of 2021 she ran her first all-trail marathon. When she found out she would be moving to Missoula she began to seek out a running community. Taylor discovered Run Wild Missoula and enrolled in a trail sessions class the week that she arrived. For now, Taylor is enjoying getting to know the trails and community in Missoula. She plans to train for a 50k in the Spring!
Outside of work, Taylor enjoys experimenting in the kitchen,  live music (when possible), and taking to the mountains and lakes with her partner and their handsome husky, Santiago.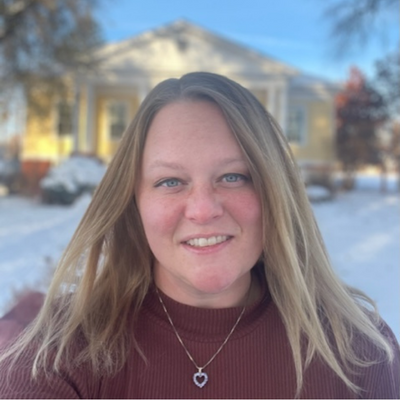 Shawnae Stanton, Program & Communications Coordinator
She / Her / Hers
Shawnae's passion for running was sparked in high school when she saw the Missoula Marathon runners making their way through her neighborhood. Soon after, she started running cross country.
After high school, she ventured to Burlington VT to attend college at UVM where she majored in Anthropology and Japanese language. She moved abroad to Japan for a year where she continued to fall in love with the country and culture. Using her skills and work experience abroad, Shawnae made her way to the mountains of Eastern Oregon where she worked for Oregon State Parks & Recreation. She spent the last 6 years working within the parks system creating inclusive outdoor programs and improving park user experiences.
Shawnae is currently training for her first marathon and plans to continue to run in all the unique places she lived. When she isn't running, Shawnae is usually perusing local bookstores, coffee shops, or walking her dog Ren at Fort Missoula.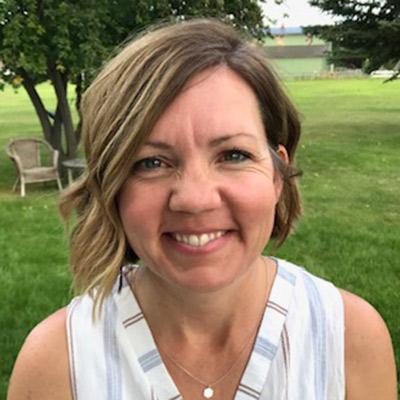 Angie Partain, Bookkeeper
She / Her / Hers
Angie grew up on the west coast and began calling Missoula home when she married a Missoula Native in 2002. She has always been in love with the great outdoors. Her very first race was the Missoula Half Marathon in 2014, which she ran as a bucket list item–after which she was hooked on distance running. Her first full marathon was in Salt Lake City in 2016. She has run countless races along the way on both road and trail, including successfully completing her half-marathon-a-month goal in 2017. Lately, Angie has taken to running trail more than road and is loving getting out in the mountains in the early morning hours with her hubby, Jeremy.
Angie has been a member of Run Wild Missoula since 2015 and is a frequent volunteer at Run Wild Missoula events as well as the Missoula Marathon. She gets especially excited when their 5 boys join in at running events. Angie's other passions include quiet evenings at home with her family, cookouts, roller skating, camping in Glacier and growing flowers.