Run Wild Missoula
Annual Members Meeting
Stay Tuned for 2024 Meeting Details!
Thank you to all of the Run Wild Missoula members who joined us at our 2023 Annual Member's Meeting!
It was a joy to eat, drink, and socialize, and see both new and familiar faces.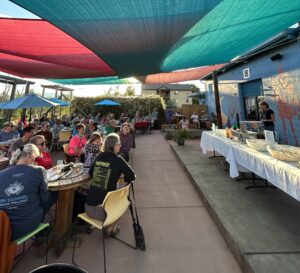 Many thanks to Imagine Nation Brewing for the use of their wonderful space, and to Burns St. Bistro and Mary's Mountain Cookies for their delicious catering work!
Weren't able to make it to the Member's Meeting? No worries! We've attached the 2023 Annual Report here. Read on to hear about all that RWM got up over the last year. While we're bummed you weren't able to join us this time around, we hope to see you next year!
Read the Report Here:
2023 RWM Annual Report FINAL WEB
On October 26, 2006, Run Wild Missoula officially became a 501c3 nonprofit organization! As such, Run Wild Missoula is required to have an annual meeting of its members. Seventeen years later, we still don't mind pulling everyone together – we're always looking for an excuse to hang out, run, eat, drink and socialize!
Please contact Sidney with questions.
"Being part of Run Wild Missoula allows me to benefit from the 'power of the group.' The group represents vitality, energy, excellent health, friendliness, positivity, and provides an opportunity to meet new friends."
– Sally R.