Run Wild Missoula
GRM Ten Virtual Challenge
February 1-28, 2023
05
Days
03
Hours
29
Minutes
06
Seconds
GRM Ten Virtual Challenge
Run Wild Missoula is pleased to host a virtual challenge for your winter training motivation or to kick off your Missoula Marathon training! We are offering three different challenges for you to stay motivated and engaged while raising money for a great cause.
The challenge will run the month of February, beginning on National Girls & Women in Sports Day [February 1, 2023]. NGWSP is a celebration and inspires girls and women to play and be active to realize their full power. By age 14, girls drop out of sports at two times the rate of boys. The confidence, strength and character gained through sports participation are the very tools girls and women need to become strong leaders in sports and life.
With this in mind, RWM is happy to host this virtual event that brings awareness and support to local youth running program Go Run Missoula.
Registration Opens Tuesday, November 1!

Registration:
10 Mile Race

$35 Nov 1, 2022 – Dec 13, 2022
$45 Dec 14, 2022 – Feb 28, 2023
10 Minutes for 10 Days Challenge (does not need to be run on consecutive days, but you sure can!)

$35 Nov 1, 2022 – Dec 13, 2022
$45 Dec 14, 2022 – Feb 28, 2023
Ten Miles for 10 Days Challenge (does not need to be run on consecutive days, but you sure can!)

$35 Nov 1, 2022 – Dec 13, 2022
$45 Dec 14, 2022 – Feb 28, 2023
Run Wild Missoula members, remember to log into your Run Sign Up account to receive a $3 discount!
Beneficiary: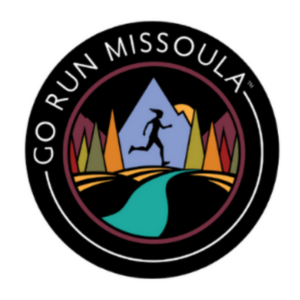 Go Run Missoula is a non-competitive running and strength training program for 3rd-6th grade girls. Activities include participation in community races, trail runs, obstacle courses, games, yoga, weightlifting, as well as community service and life skills workshops. GRM serves girls in Western Montana including Missoula, Ronan, Frenchtown, the Bitterroot Valley, and Target Range
GRM seeks to support youth in developing leadership qualities while establishing a lasting appreciation for health and fitness. GRM envisions a community where girls stand strong in the face of peer pressure, accomplish challenging goals, are physically active, and help their community.
Swag:
All participants will receive:
GRM Ten Virtual Challenge Finishers medal
Warm & cozy custom GRM Ten mittens
Mittens will be available for pickup beginning at the Run for the Luck of It! packet pickup on March 1oth from 3:00-5:45PM at RWM HQ (Runner's Edge basement)!
*Please note: Shipping outside the US will incur additional shipping fees*
How it Works:
Run/Walk your challenge miles anywhere you like between February 1, 2023- February 28, 2023.
Record your time and submit your virtual results up until February 28th at 11:59PM MST on RunSignUp.
Don't forget to document your adventure and tag @gorunmissoula and @runwildmissoula on social media! #GRMTen
How to Submit your Virtual Results:
Log in to your RunSignUp account
Select "Profile" at the top right of the webpage
Scroll down to "Upcoming Races" and click on "Submit Virtual Results"
Submit your activity!
Please note: Results can only be uploaded during the month of February
As outlined in the race waiver & acknowledgement, entry fees are non-refundable, non-transferable and non-deferrable. To view the RWM race cancellation policy, click here.
Questions about the GRM Ten?  Email Raynee 
Presented by: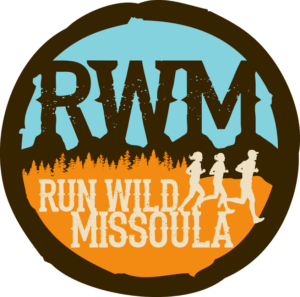 "I always wanted to support and show appreciation for all the work that [Run Wild Missoula] had invested in allowing me to have the pleasure of racing. But more than that I feel a kinship with other runners. I 'belong' to an entity that both supports me in my passion and encourages me to enjoy it more fully."
– Glen G.