Run Wild Missoula
Virtual Half Marathon
September 1-30, 2023
Mntwi l Nłʔay Virtual Half Marathon
Run Wild Missoula is honored to offer a Virtual Half Marathon with 100% of race proceeds going to All Nations Health Center; to deepen our commitment to learning more about and supporting our local Indigenous communities. Through partnership and education and in accordance with our mission and values, RWM is passionate to fostering a more inclusive community.

Registration:
Virtual Half Marathon

$45 May 9th – July 19th
$55 July 20th – August 31st
Run Wild Missoula members, remember to log into your Run Sign Up account to receive a $3 discount!
Become a Run Wild Missoula member today here.
Swag:
All runners will receive:
Custom Mntwi l Nłʔay Virtual Half Marathon medal
Urban Native Era 'You Are on Native Land' Ribbed Beanie
Half marathon training plan (downloadable from registration confirmation page)

Medal & Hat will be shipped. *Please note: Shipping outside the US will incur additional shipping fees*
How it Works:
Run/Walk 13.1 miles anywhere you like between September 1, 2023- September 30, 2023.
We believe in promoting inclusion and access to our events, and honor cumulative miles covered over the month of September for achievement of the half marathon. To do this, you may simply add your miles and submit the total virtually upon completion.
Record your time and submit your virtual results up until September 30th at 11:59PM MST on RunSignUp.
Don't forget to document your adventure and tag @runwildmissoula on social media!
How to Submit your Virtual Results:
Log in to your RunSignUp account
Select "Profile" at the top right of the webpage
Scroll down to "Upcoming Races" and click on "Submit Virtual Results"
Submit your activity!
Please note: Results can only be uploaded during the month of September
Race Beneficiary:
All proceeds from this event will be donated to All Nations Health Center General Donation Fund. All Nations Health Center (All Nations) is one of 41 Urban I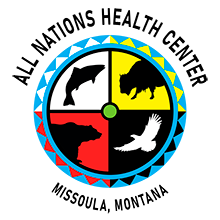 ndian Health Programs (UIHP) located throughout the United States. The founders of this organization saw a need for Native Americans who have left their reservation to seek a better way of life through higher education and/or employment to have a place to come together as Indian people to practice and preserve their culture. All Nations proudly offers a comprehensive suite of healthcare services from full medical services to behavioral health services.
We have been in communication with members from the Tribal History & Ethnography Projects Séliš-Ql̓ispé Culture Committee of the Confederated Salish & Kootenai Tribes. They have presented us with our race name, Mntwi l Nłʔay (Man-to-e el En-th-a-eye) which translates to, Running-in-Place-of-Small-Bull-Trout (Missoula).
Click below for a pronunciation of Mntwi l Nłʔay (Man-to-e el En-th-a-eye)
Run Wild Missoula acknowledges that we are in the homelands of the Salish and Kalispel people. Today, we offer our respect for their history and culture, for their ancient and continuing presence in this landscape, and for the path they have shown us in caring for this place for the generations to come.
To learn more about Running on Native Lands or discover which lands you are running on, click here.
Logo Designer:
Meet Robyn Kay Iron!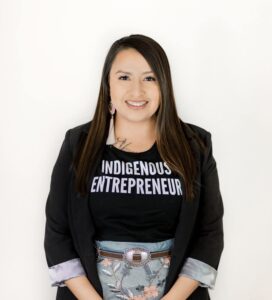 Robyn is a Featured Artist in the Montana Indian Business Alliance and Founder of the Indigenous Artists Collaboration, a collective event to support Indigenous Artists. Robyn grew up in a very small housing community known as Muddy Cluster, located on the Northern Cheyenne Reservation. Robyn is a descendent of the Crow and Northern Cheyenne tribes. She is currently studying Digital Design Technology at Salish Kootenai College, specializing in Indigenous inspired designs.
After completing her degree in Digital Arts she will continue to the University of Montana, into the photojournalism program. Robyn's ultimate goal is, "to photograph stories of Indigenous people and address our most unspoken events. A picture tells a story and I want to be there to capture it."
You can learn more about Robyn and view her portfolio here.
"The significance of the Bitterroot is to recognize that the bitterroot saved the Salish and Kootenai tribes at one point and time. The three mountains represent 'The place of the Small Bull trout' and are recreated from a photo from the 1800s in Missoula. The bottom portion is representing the Clark Fork that runs through town. The flower sequence is inspired by traditional Salish beadwork, which incorporates a lot of floral beadwork. I did a lot of environmental scanning and research to incorporate, designs reactive to their culture. "
As outlined in the race waiver & acknowledgement, entry fees are non-refundable, non-transferable and non-deferrable. To view the RWM race cancellation policy, click here.
Questions about the Virtual Half Marathon? Email Raynee
Presented by: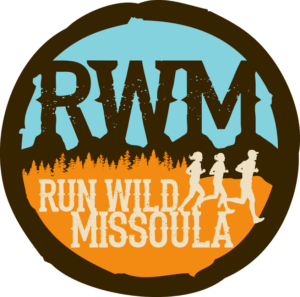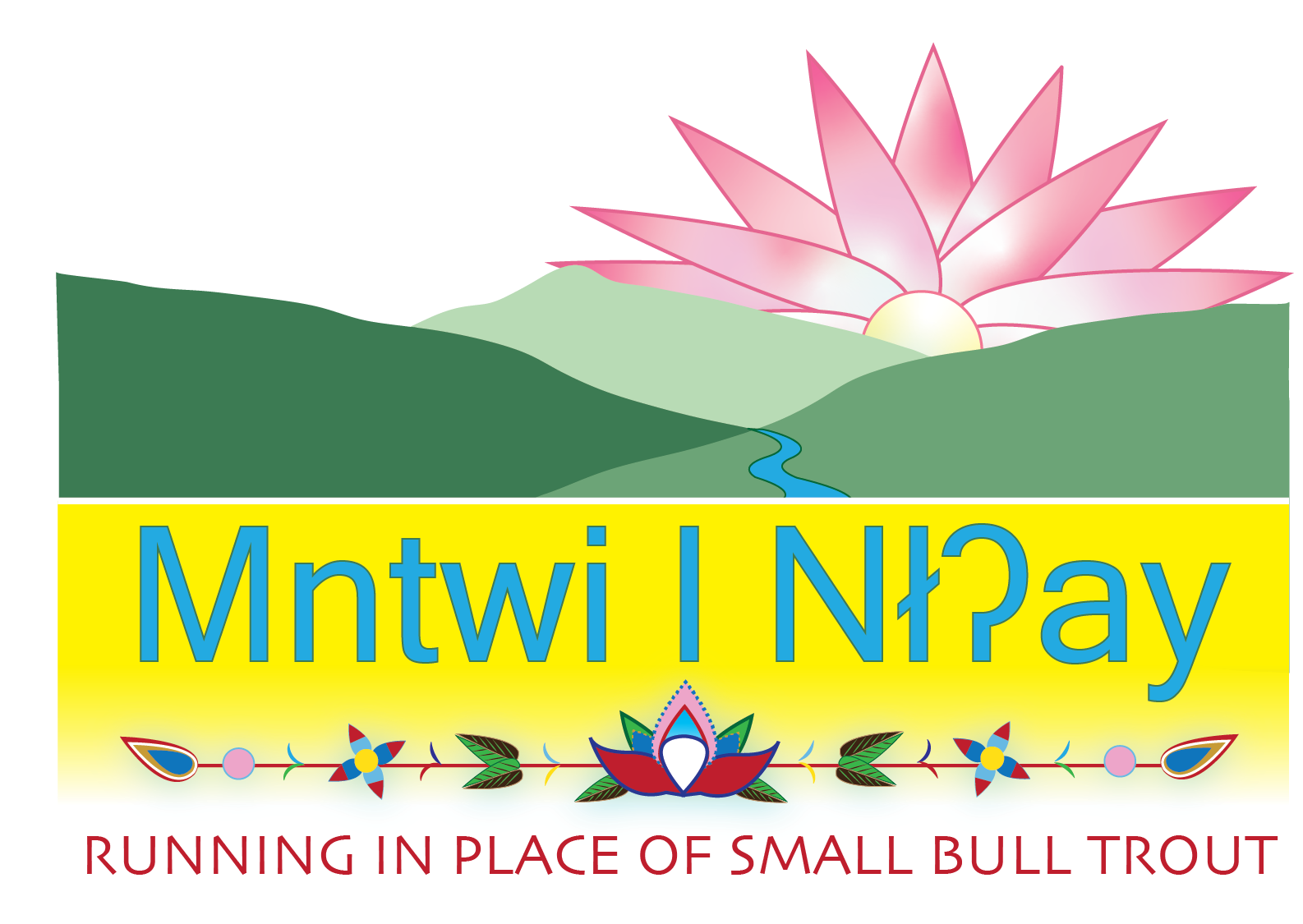 | | |
| --- | --- |
| Date: | September 1-30, 2023 |
| Start Time: | Anytime! |
| Start Location: | Anywhere! |
"I always wanted to support and show appreciation for all the work that [Run Wild Missoula] had invested in allowing me to have the pleasure of racing. But more than that I feel a kinship with other runners. I 'belong' to an entity that both supports me in my passion and encourages me to enjoy it more fully."
– Glen G.