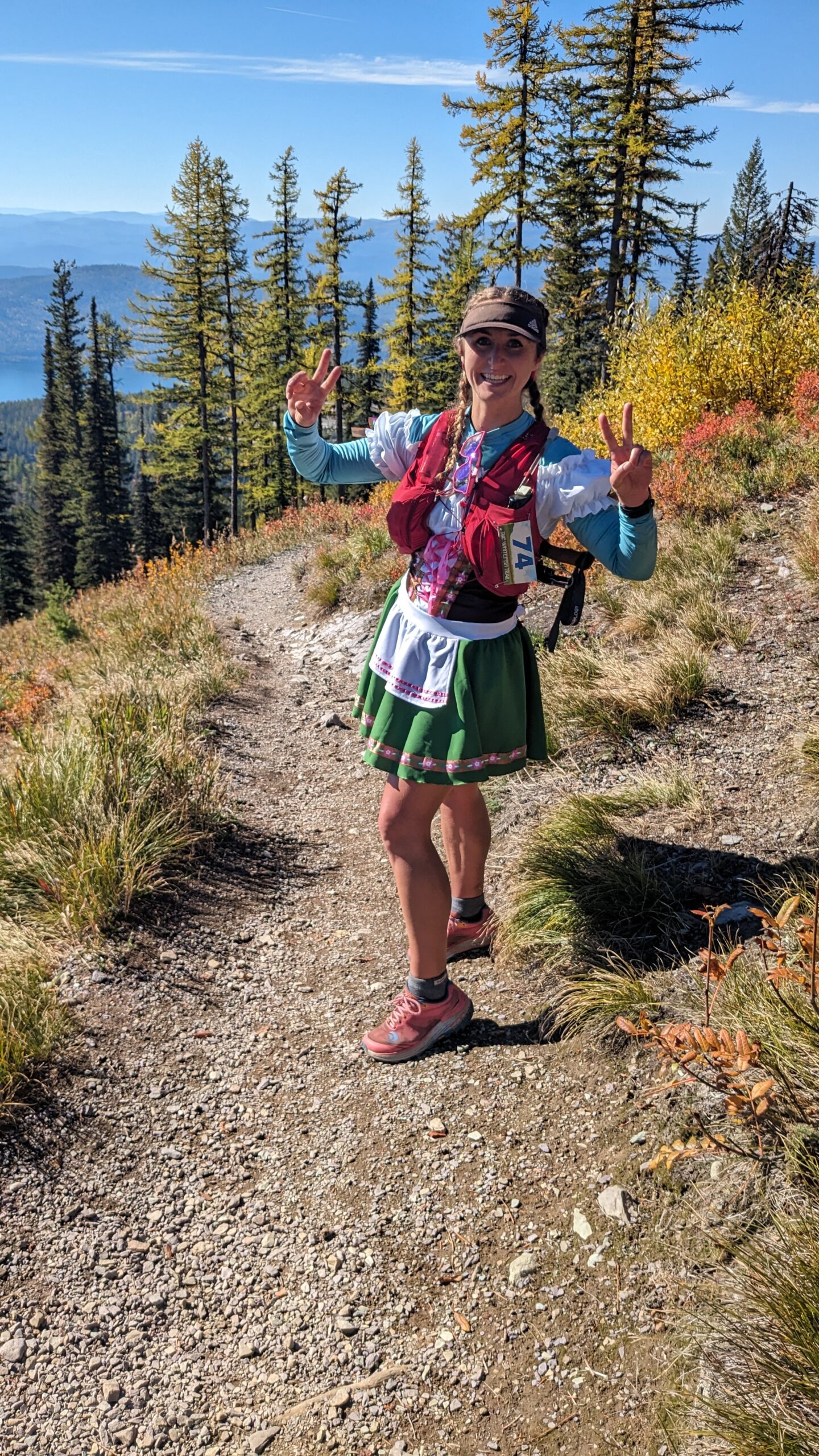 Meet Chelsea!
In the spotlight this month is Chelsea Nichols, a familiar face in recent half and full marathon training classes and on the trails of Missoula! Born and raised here in Missoula, Chelsea discovered her passion for running after the birth of her son, initially squeezing in quick runs during her lunch breaks. Surprisingly, running didn't captivate her at first, but with time, she found herself falling in love with the sport.
Chelsea's first race, 2021's Light the Way 5K, lit the spark for racing! Jokingly, her boyfriend asked her if she would be running a marathon next. Little did she know what was in store for her! After finding the Run Wild Missoula and Runner's Edge communities, Chelsea found herself getting more involved in races and Missoula's running community. In 2022, she signed up for the Half Marathon training class, and shortly thereafter completed the Missoula Half Marathon. The structured training, accountability, and camaraderie of fellow participants transformed her approach to running. This year, she took on the Full Marathon training class, crossing the finish line of her first marathon, the Missoula Marathon, in June 2023!
Embracing the allure of long-distance races, Chelsea conquered not only the Missoula Marathon but also the Foy's to Blacktail Trail Marathon and her inaugural 50K trail race at the Whitefish Trail Legacy Run this year. While she enjoys both road and trail running, the trails now hold a special place in her heart!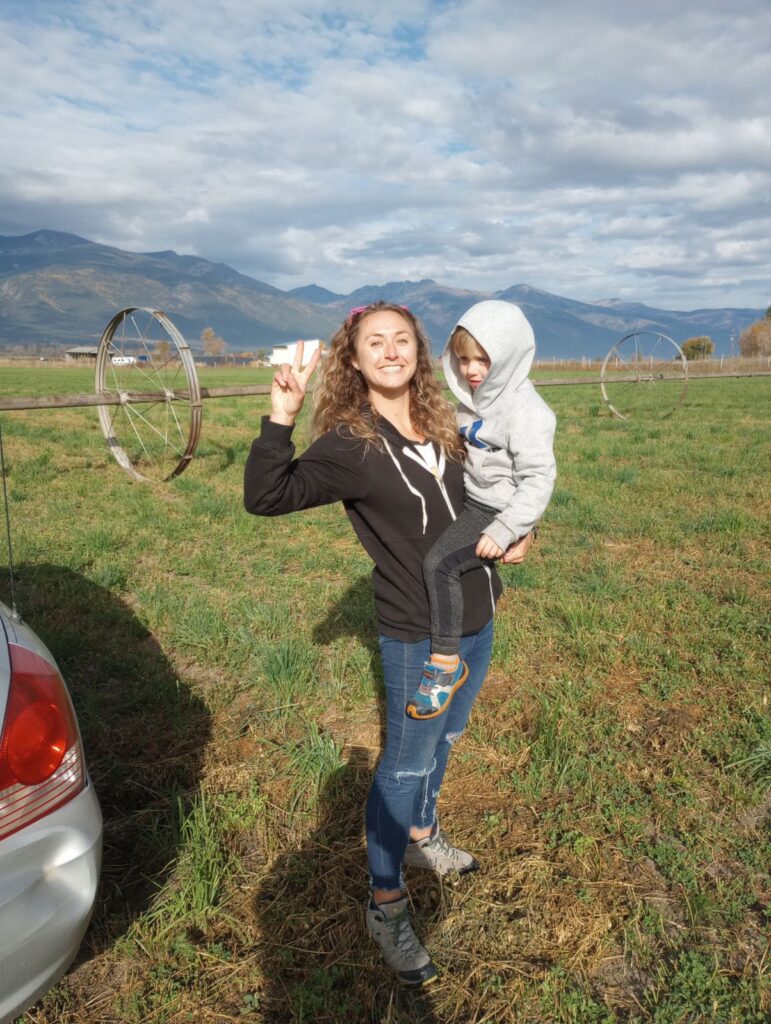 Balancing the roles of a single mom and a full-time worker, Chelsea understands the challenges of finding time for training. She advises prioritizing moments whenever possible, even waking up early to run laps around her block to stay close to her son while getting her miles in. Her dedication is evident as she steadily progresses toward her goal of joining Run Wild Missoula's 2-23 1200 Mile Club. Chelsea's story is a testament to perseverance and the love of the run!
Rapid Fire Questions:
What is your favorite animal?
A House Cat or Dog!
What's the longest you have run?
The Whitefish Trail Legacy Run 50K! I completed it in 8 hours and 8 minutes.
What is the best piece of advice you have ever received? Have you made any discoveries in your running journey that you wish to pass on?
The best piece of advice I have received comes in the form of the Peanut Butter Concept*! It is where you think of your running (training, health, strength, stamina, courage, and endurance) all as one big jar of peanut butter. You have a lot of peanut butter to be used during a race, but you have to be smart about how you spread it out! If you dump out your jar all at once at the start of the race, there will be nothing left at the end. Likewise, if you try and spread the bulk of it out at the end, it will be too late to utilize your whole jar (and potential!). You have to spread your "peanut butter" smoothly and evenly all the way over your bread (your race), leaving nothing in the jar!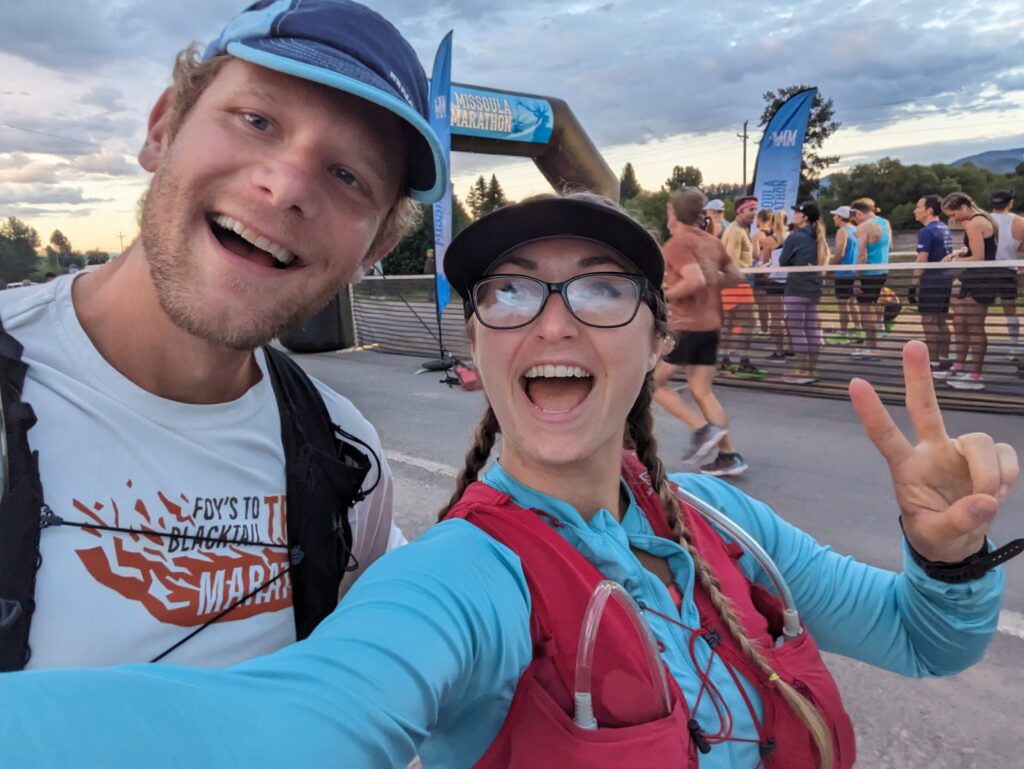 *From ultrarunner Roch Horton
What is your favorite food?
My favorite pre-race food: daiya pizza and rice with teriyaki sauce and vegan butter!
What is your favorite quote?
"Doubt will kill more dreams than failure ever will!" – Suzy Kassem
Favorite race you have run?
It's a tie between 11 Miles to Paradise and Elk Ramble!
What are your next running goals?
I have too many to count! Right now I have my sights mostly set on the Mt. St. Helens Volcanic 50K and the Trail Rail 50 Miler!