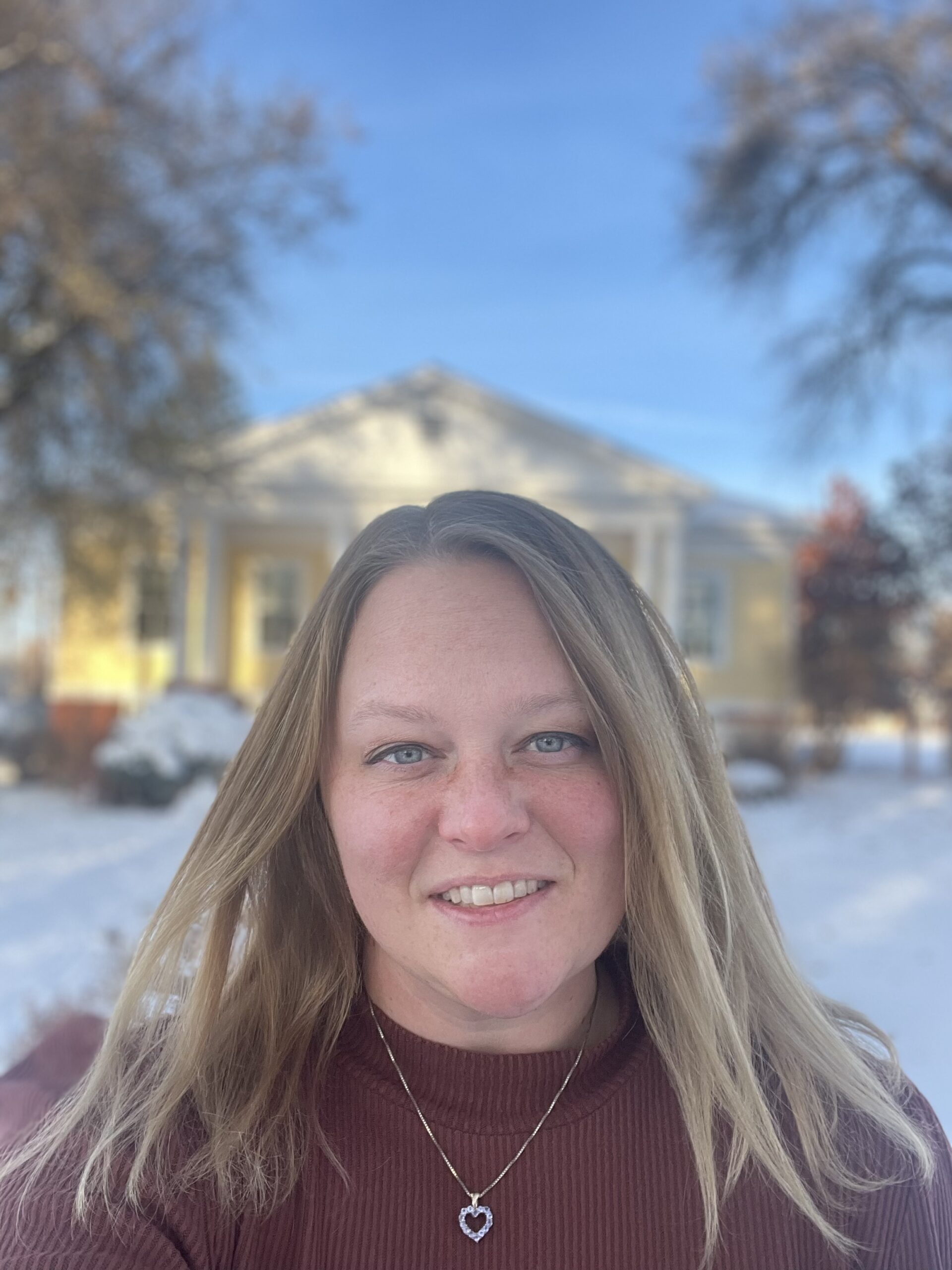 Meet Shawnae!
It's time for our monthly Run Wild Missoula Member Spotlight! We thought we would introduce a member of our team to you this month! Shawnae was a Run Wild Missoula member before starting last fall as our new Programs and Communications Coordinator! With a long background in the HR realm, she brings knowledge from a recreation standpoint when she came to us from Oregon State Parks. She re-ignited her passion for running upon moving back home to Missoula! She has been training for the Missoula Half Marathon and Portland in the fall. Her favorite running experience is always the one that hasn't happened yet. She looks forward to the Sunday long runs with the Marathon Training Class and seeing how far she can go.
"One of the reasons I got back into running was because of my mental health. My dog has always had tons of medical issues and last summer she ruptured a hip disc. We had just moved back to Missoula and I was still trying to juggle two new jobs and afford her vet bills. I barley had down time in between jobs and only had the evenings to myself. I love listening to music and podcasts and couldn't do that openly in our apartment so I took 15-20 minutes of "me time" to walk around our neighborhood and listen to the tunes. At that point I found I could better help my dog and myself by walking, jogging and eventually running!"
Rapid Fire Questions:
Q: What is the strangest injury you have had?
Nerve damage in my left ankle from running and plantar fasciitis in both feet
Q:What is your favorite animal? 
My own dog Ren or foxes. We used to watch a den every spring over at Wallowa Lake State Park.
Q: What is the longest you have run? 
9 miles so far! Soon to be 13.1 on June 25, 2023!
Q: What is the best piece of advice that you have ever received? 
Tackle the "impossible" until if feels "unlikely" and then keep going until you realize you have made it possible.
Q: What is your favorite food?
Spicy curry, thai food, and coffee
Q: If you could go anywhere, where is it?
Japan. I used to live there and it was amazing. I want to go back soon!
Q: What is your favorite quote? 
When you are a kid they tell you, you can do anything. Most people stop believing that at some point. But maybe we shouldn't. – from online video "How to run 100 miles"
Q: What's your media- movies or books?
Books all the way. I am a book dragon (not worm) and my entire personal Instagram page is all dedicated to books.
Q: Favorite race you have ever ran? 
Roots Run. It was the first race in my adult life since high school and I did it with my dad. It was a special way to get back into racing and we had so much fun doing it together. We like to make jokes and do parkour along the way off of random little rocks.
Q: What is your go-to snack?
Jalapeno kettle chips or fire Cheetos