Run Wild Missoula
Beginner Running
September 20 - November 23, 2023

Our 2023 Class is full, but keep an eye out on our social media channels in case spots open up!
Are you having a hard time getting motivated to start running, or do you lack consistency? Don't know where to begin? Don't want to do it alone? Perhaps you are coming back from a long absence from running and need to build up slowly.
If you are nodding your head yes, then this class is for you!
Join Miranda, Spring, and Kelsi for a fun 9-week training program that will start with running/walking intervals and gradually work up to completing the Turkey Day 3K or 8K. This is truly a beginner's class so don't be intimidated. Pace doesn't matter – all you need is the willingness to take the first step. Your goal will be to complete the 3K (1.86 miles) or the 8K (4.96 miles), and our goal will be to inspire you to keep on going long after this training class is finished.
Class begins Wednesday, September 20th at 6:00 PM and continues through Turkey Day on Thursday, November 24th. We will meet weekly, on Saturdays at 8:30 AM and Wednesdays at 6:00 PM. Location will be communicated by class leaders.
We also welcome all participants to attend the Annual RWM Member Meeting on Wednesday, September 13, 2023! More information can be found here.
What you get:
Leadership, coaching and advice;
Comprehensive training program to complete a 3K or an 8K;
Twice weekly group runs;
Custom RWM giveaway;
Entry into RWM's Turkey Day 3K or 8K;
Great people to train with; and
Inspiration, motivation and fun!
Cost: $35
Includes cost of Turkey Day registration fee
Run Wild Missoula membership required.
| | |
| --- | --- |
| Date: | September 20 - November 23, 2023 |
| Start Time: | Wednesdays @ 6:00 PM and Saturdays @ 8:30 AM |
| Start Location: | Varies |
Presented by: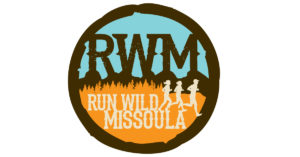 Run Wild Missoula acknowledges that we are in the homelands of the Salish and Kalispel people. Today, we offer our respect for their history and culture, for their ancient and continuing presence in this landscape, and for the path they have shown us in caring for this place for the generations to come.