Run Wild Missoula
Missoula Marathon & Half Training Class
Feb 26 - June 25, 2023
The ORIGINAL Marathon (& Half) Training Group!
Since 2007, this class has been offered to Missoula area runners and is tailored specifically for the Missoula Marathon & Half Marathon. Run Wild Missoula has trained hundreds of runners of all abilities throughout the years to the iconic finish line on Beartracks Bridge! Never run a mile? Great! We got you. A seasoned runner or multiple Missoula Marathon finisher? We got you too!   This is a great class to take whether you are a first-timer or repeat runner looking to successfully train for and complete either event during the Missoula Marathon weekend!  
The class is frequently visited by special guests in the running community who offer guidance and expertise in gear, nutrition, injury prevention, mental training and motivation. You will be provided with weekly updates, tips and route maps. Upon registration, participants will receive a full   training guide to Missoula Marathon & Half Marathon training as well as a 17-week training schedule for the class. And a class shirt and other race swag!  
Come join us to run the Last Best Race in the Last Best Place!
Registration:
Registration for the 2023 Training Class is now closed.
2023 Registration is now open and is capped at 150 participants.
Class starts Sunday, February 26, 2023 at 8:00am  
** Run Wild Missoula Membership is required, sign up HERE**
The class is $65.00. All registered participants receive:
17-week training plan (beginner and advanced options for both half and marathon distance)
Custom training shirt – registered participants after 2/27 will not receive a training shirt after class starts

Community and training partners

Discounted registration for Run for The Luck Of It!

Discounted registration for Run for the Trees

Structured training by a team of supportive professionals

Aid stations and port-o-pots on longer runs
Post race breakfast on longer runs

Class Logistics:
This class meets on Thursdays and Sundays for training runs. Participants will also receive full physical therapy and coaching advice throughout their training experience. Please note that registering for this class does not include registration for Missoula Marathon & Half Marathon. More class details and locations will be sent you once you have registered for the class.
Class participants will receive their training material packet following the timelines outlined below:
Registered by February 10th: receive on February 12th
Registered by February 17th: receive on February 19th
Registered by February 24th: receive on February 26th
Register after February 27th: receive shortly after registration.

If you register for the class after 4PM on a Friday or on the weekend, please note our staff will email you class info on Monday morning.
New Optional Strength Training in 2023!
VRTX Fitness is offering a running-specific training class for participants. This optional add-on is for endurance runners focused on foundational strength, injury prevention and building up adversity tolerance.
—‹ Properly fuel to perform at peak potential
—‹ Train your brain to push past mental barriers.
—‹ Walk away stronger with skills, and training program to put you at your peak preparedness for race day.
 The class will meet additionally at 6:00 am on Wednesdays at VRTX.   More info and cost at time of registration for the RWM class.
If you're interested in a discounted race entry or class entry, consider running for Youth Homes.
Questions? Please contact Sidney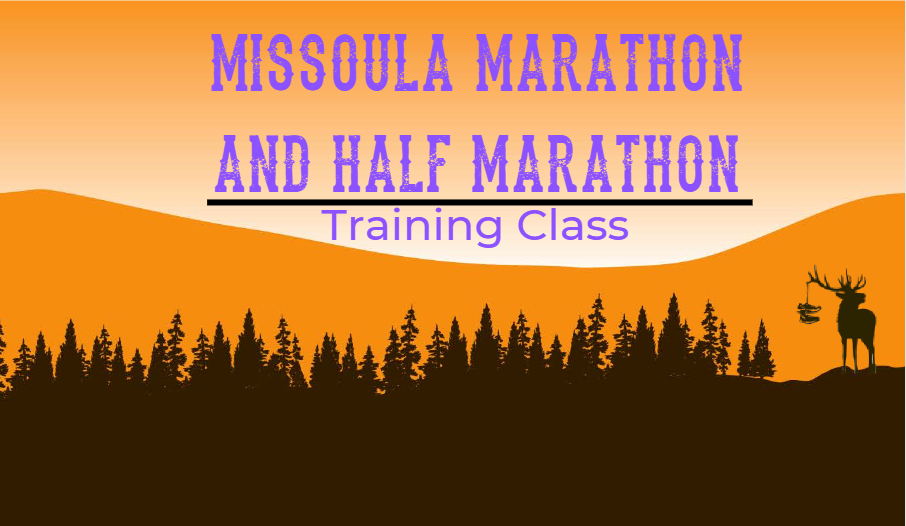 | | |
| --- | --- |
| Date: | Feb 26 - June 25, 2023 |
| Start Time: | Thurs @ 6 PM Sun @ 8 AM |
| Start Location: | Varies |
Meet Your Coaching Team!
Class Coach & Leader: Abby Margolis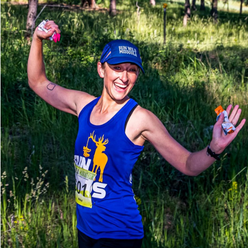 Abby grew up in Chappaqua, a small suburb outside of New York City. In 2016, she moved out to Missoula to be closer to her sister and never looked back! Abby ran her first half marathon in 2018 and first marathon in 2019–both in Missoula! Since then, she has completed 10 marathons. Her favorite running terrain is long, flat, open road, but she is occasionally convinced to run on hilly trails. Abby is a graduate of the Missoula Marathon Training Class and couldn't be more excited to lead the class. And on race day you'll find Abby and her sister, Becky, pacing in the 2023 Missoula Marathon.
Abby works as an early intervention special education teacher, which also involves a lot of running around. On the weekends you can find Abby eating, cuddling with her cat, or adventuring with her partner.
Assistant Coach: Tim Mosbacher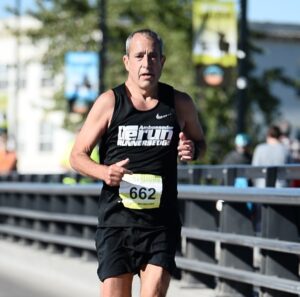 Tim Mosbacher is an experienced marathoner, having run 63 marathons around the United States and abroad.   He is a former collegiate runner as well as a former high school cross country and track coach.   After completing two "disappointing" marathons, in 2009 Tim joined the RWM Missoula Marathon training class.   Three marathons later, Tim led the RWM Boston Training Group for a number of years. Tim has completed a marathon in every state, with all of those completed in a Boston Marathon qualifying time.   He is a member of the 50 States Marathon Finisher Club, 50 States Sub 4 Hour Finisher Club, Boston 50 Running Club, and the Marathon Maniacs Club.
Assistant Coach: Braelynne Shell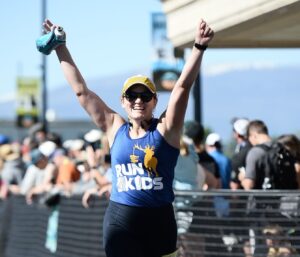 Braelynne is a native Montanan who grew up in the mountains outside of Helena. Braelynne is a middle school teacher, and when she isn't running, she loves to read, bake, and spend time on the trails with her husband and two kids.
Running has always been a part of her life, from sprinting on the track to training for road races, but last year she decided to make the jump to the marathon. She completed her first in June at the Missoula Marathon, and her second in October at the Chicago Marathon. Both were incredible experiences and races, and neither would have been as successful without the RWM Marathon Training Class.
After a year of marathoning, she is excited to start off 2023 chasing down a new PR for the half marathon, and helping others reach their own running goals!
Physical Therapy Team: Alpine PT
The Alpine Physical Therapy Running Program aims to educate, encourage and empower the Missoula running community through our outstanding running-related services and expertise, shared experiences, educational content, and event support.  As a sponsor and supporter of Run Wild Missoula and the Missoula Marathon, Alpine Physical Therapy provides free 15-minute consultations for Run Wild Missoula members at either of our locations within the Downtown and Blue Mountain Peak Wellness Centers. Our physical therapists are experts in running performance and injury prevention. Please give us a call today at (406) 549-0064 for answers to any of your running related questions.
As outlined in the waiver & acknowledgement, entry fees are non-transferable and non-deferrable.   Please note you still need to register for the race!
No dogs please, with the exception of ADA Service Animals.   Service animals must be on non-retractable, 6 foot or less leash.
Thank you to our sponsors!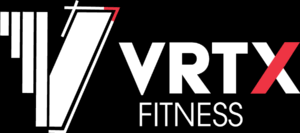 Presented by: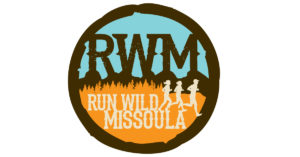 Run Wild Missoula acknowledges that we are in the homelands of the Salish and Kalispel people. Today, we offer our respect for their history and culture, for their ancient and continuing presence in this landscape, and for the path they have shown us in caring for this place for the generations to come.
"I joined RWM only a year ago when a girlfriend encouraged me to join her in the Beginning Runner Class that RWM hosts. The running community has been a godsend for me and has helped me though a really tough time personally. Thanks to my friend that got me started and thanks to RWM. I love my running buddies --- all new friends and I love the change that has taken place in my life."
- Ruth B.