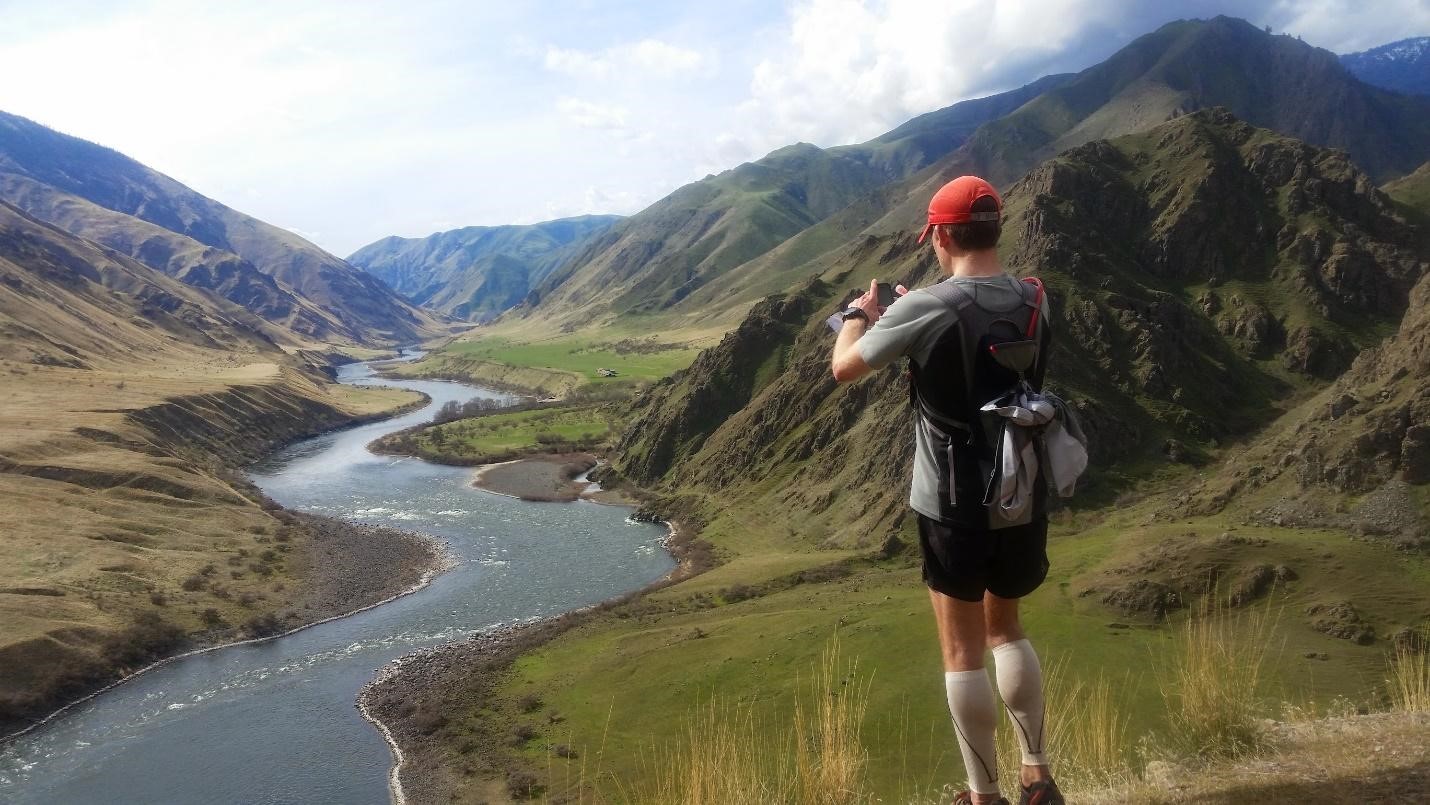 Think back to a memory that flipped a switch in your life. A memory that started some personal journey for you. Remember your surroundings, the sights, sounds, people and how you felt. My introduction to the trail running community was on one of these transformational adventures in March 2012. This "event" — a run/hike/jet boat ride/campout/potluck/general absurdity — is coming up again in March and it's open to anyone who wants to make their own memories there.
Read with your best movie trailer voice: "This is the Hells Canyon adventure run!"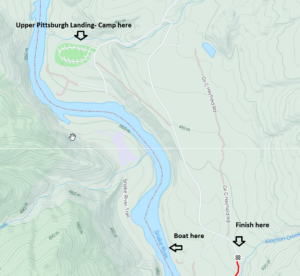 To start, you must know that "this is not an organized run." It says so on the flier. This unorganized event has been held in Western Idaho — about half a day's drive from Missoula — for over 20 years. I love this adventure so much that it's hard to condense its awesomeness into a blog post, so let's start with the basics.
The "event" starts Upper Pittsburg Landing in Hells Canyon, the deepest canyon in North America — yes, it's over 1,000 feet deeper than that "Grand" one. There, you can get a ride up the legendary Snake River on a jet boat, then run out. That's right, this event starts with a ride on a jet boat. After that, the run is completely unsupported, with no cell coverage and no easy way out. You have to carry everything you need along the way. Water is prevalent, but I would recommend bringing a filter. This sounded crazy to me before my first adventure there.
Typically, there are two boats, one for the short run and one for the long run. The short run is roughly 15 miles while the long run's length depends on the water. If the rapids are too big, it's about a 25-mile run; if the driver is feeling adventurous, it can be 27 to 29 miles. After a scenic hour and half boat ride with 25 to 40 of your new best friends, the boat stops at a seemingly random location on the side of the river and they kick you out. Between the views of the canyon and its elk, the rush of the rapids and the crisp morning air, it's a great way to start the day.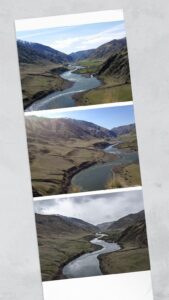 After a short scramble up the riverbank, you'll follow the one and only trail back to the parking area where the boat picked you up. The trail isn't marked, but it's pretty clear where you should be going. Expect some second guessing and possibly a few minutes of backtracking, but in general there's only one way to go — downriver.
The trail is beautiful. It's narrow, rocky in spots, grassy in others, and has a few climbs up hills and along cliffs. (For a slightly different view, ask Dana "This Trail Hates Me" Bandy. He hasn't had the best luck on this one, but I'm sure he'll be back one day.) It's wise to leave something in the tank for the last eight miles, which have about half of the elevation gain and the most exposed sections. Through that stretch, the trial is often right along cliff walls, particularly on the climb up to Suicide Point. That's one of the highlights of the day and the perfect spot to stop for a snack and take in the view back up the winding river.
For an early season run, it's hillier, with about 4,000 feet of gain, and more technical than my legs are usually prepared for. Fortunately, since it's not a race — there are no timing chips, bibs or medals at the end — you can take as much time as you need. I often need the whole day, but it's a fun day. Along the way, you'll pass other runners waiting for friends, Boy Scout troops camping, the occasional fishing boat and plenty of photo opportunities.
I have too many stories to tell about the Hells Canyon adventure run to share in one blog post, but here are a few highlights from the nine years I've gone. Meeting "Kenya" and "Sweet Becky." Being amazed as "Fast Katie" crushes the course with ease year after year. Seeing prickly pear stuck through a runner's shoe and a toe that looked broken. Spotting "Wild Bill" with his shirts and scraped knees stumbling down the trail. Waiting for the last two runners to come into camp hours after everyone else because they stopped to help land a 10-foot sturgeon. Seeing small planes land on impossibly small dirt runways, and search-and-rescue fly a Chinook helicopter up and down the river looking for a missing boater. Watching the early morning headlamps of out-and-back runners avoiding the boat fee and adding a few more miles.
Every time, it's a new slightly different adventure with an amazing group of people.
The details:
This year's run is Saturday, March 18, with the first boat leaving a little after 7 a.m. Pacific time. From Missoula, it's about a 4.5-hour drive to the start/finish area at Upper Pittsburg Landing, outside White Bird, Idaho, so it's usually best to arrive Friday night and camp. Due to the low elevation — about 1,500 feet — in the bottom of Hells Canyon, it's often spring-like by mid-March, with some green grass and flowers. That said, the weather can be unpredictable and the road over the top of the canyon can still have snow and be hazardous.

Camping is available in a field near the start/finish at Upper Pittsburg Landing, or at a campground a couple miles downriver. On Friday night, some of runners like to have a potluck at the start/finish.
If you're taking the boat, get in line near the bonfire at the start/finish Saturday morning; the boat fare is $75 per person, paid in cash as your board. It's best to RSVP to the email address of the flier because it helps them decide what size of boats to use. Even with an RSVP, it's important to be in line early — one year, I watched a friend standing on the riverbank as we started upriver because he was five minutes late. If you're late, don't want to pay for the boat ride or want more mileage, it's also possible to run in as far as you want, then out for free.
About the author: Craig Macholz is a Professional IT PM (self-described) Nerd, Seasoned runner, hiker, Skier, and adventurer. He grew up in Soldotna, Alaska and moved to Missoula, MT for college and decided to stay. Outside of supporting the Missoula running community, you can find him trying to keep up with his amazing family (Lee, Kaylee, & Connor).