Run Wild Missoula
Back of the Pack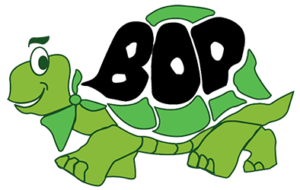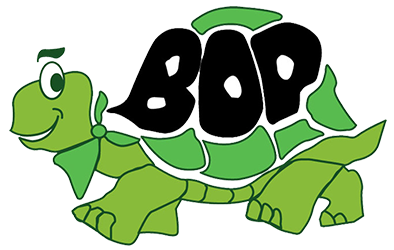 Run Wild Missoula has a bold and inclusive mission statement; it promotes running and walking for people of all ages and abilities. In November of 2011, a subgroup within the Club christened ourselves the Back of the Pack (BOP for short) and dedicated ourselves to developing a welcoming community for those who enjoy the sport of running at a slower pace.
We circulate a monthly email, the BOP Bulletin, to more than 250 subscribers. We also host 750-member Facebook group, Run Walk Run Wild Missoula, that provides a forum for mutual support and a place to "buddy- up" with pace mates.
Run Wild Missoula holds BOP socials on the third Sunday of every month at varying times of day. These informal events emphasize a warm and personal welcome in a non-competitive setting. They are open to all (RWM members and nonmembers alike). People attending a BOP social for the first time receive a free Buff with the colorful BOP turtle and RWM logos. BOP socials are held at diverse locations, from Frenchtown to Stevensville to Bonner. Some socials are potlucks in a park; others patronize local restaurants or breweries. They all begin with a 2-4 mile walk or run and convene afterward for socializing. BOP socials are a great place for new and prospective members of all paces to meet and mingle.
Run Wild Missoula hosts a wide range of races and events throughout the year, including the signature Missoula Marathon weekend of events, with special attention to BOP friendly elements. Snacks that last, designated sweepers, a squad of enthusiastic cheerleaders, and a commitment to maintaining a festive finish line until the very end are key elements of our design.
The following are currently underway in 2022:
The BOP Email List is used to circulate the monthly BOP Bulletin. The Bulletin highlights coming events and ongoing opportunities for the BOP to get involved with the running/walking community. If you would like to be added to the mailing list, please send a request to backofpack@runwildmissoula.org
Our Facebook Group, "Run Walk Run Wild Missoula" is a forum for members to line up buddies for events, encourage one another, recruit volunteers for BOP roles, ask for advice, and get to know one another.
Weekly BOP Run/walks are currently in pause for the winter and will return in the spring.
Monthly BOP Run-Walk Socials are held at locations around Missoula, and occasionally in surrounding communities – from Frenchtown to Stevensville. Socials are based at parks, restaurants/breweries, or members' homes. Most socials are potlucks and easy run/walk routes of 2-4 miles are identified for each event.

Our next BOP Social and Walk/Run will be held on Sunday, November 20th at Great Burn Brewing. For more information click here. 
RWM Race Directors work hard to make each event as welcoming to slower runners and walkers as possible. They recruit volunteer sweepers and work to provide quality snacks until the last person crosses the finish line. Some Race Directors have created awards and door prizes, in addition to those usually presented to overall and age-group winners, with special attention to the Back of the Pack.
Cheerleaders add a joyful noise to the sometimes discouraging silence at the end of the race. BOP Cheerleaders show up at the finish line for the last two hours of RWM's biggest event, the Missoula Marathon. To sign up as a cheerleader, check out the Volunteer link on the Missoula Marathon website (late spring).
RWM offers a variety of training programs, some of which target the Back of the Pack. Look for announcements in the BOP Bulletin and the Run Walk Run Wild Facebook group.
Do you have more questions or need more information? E-mail the Back of the Pack Leader, Pam Gardiner.
"Being part of Run Wild Missoula allows me to benefit from the 'power of the group.' The group represents vitality, energy, excellent health, friendliness, positivity, and provides an opportunity to meet new friends."
– Sally J. R.