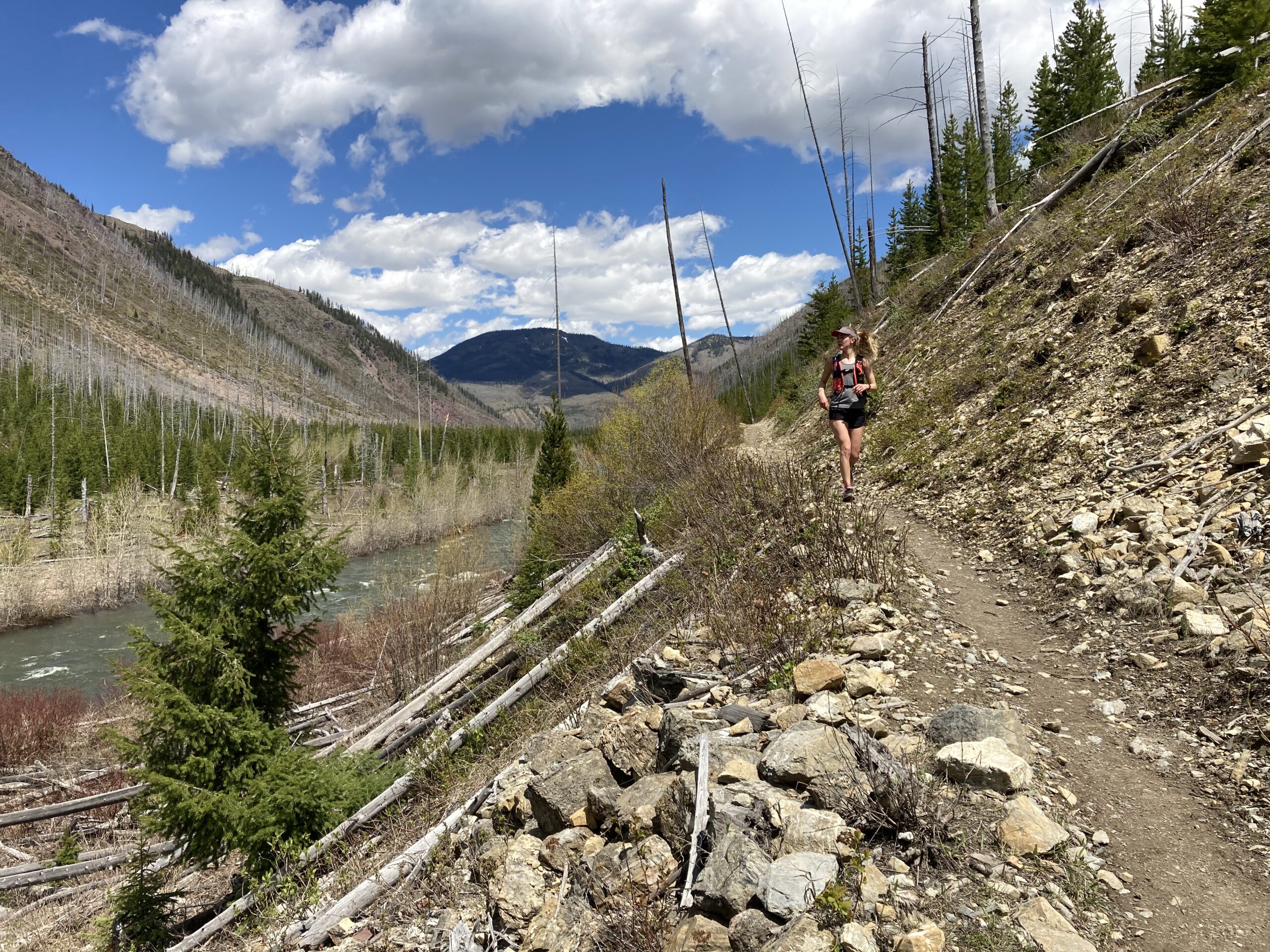 When Montana Trail Crew's founders introduced our mission to the world in 2014 they emphasized the intrinsic connection between mountain running and Wilderness. Delving into the language of our nation's Wilderness Act, which described Wilderness as public lands that are free, unbounded, unhampered, and unchecked, parallels were drawn to the freedom of running and being a runner, especially when we enter our wild places and travel wild trails.

As Missoulians, we are tremendously lucky to have access to many wild places, and Wilderness areas, specifically. When I first moved to Missoula, I was repeatedly told how you could travel on foot from our Rattlesnake Wilderness to Canada and only cross two paved roads. This statement was always delivered with a level of awe and incredulity (and a tad of pride), and it is true. Next time you bump into Mike Foote, ask him about the time he and Steven Gnam ran from his house in the Rattlesnake to Banff to experience it for themselves.

Our Wilderness access around Missoula is not by chance. We live in a community that has historically, and presently, been the home of Wilderness advocates and champions. They have worked to make sure that we have an incredible array of wild places in our backyard, and healthy wildlife populations. Wilderness is a construct that cannot be separated from people, and people need to continually reinforce and advocate to maintain our incredible Wilderness and wild place heritage and access.

That's where you come in. Over the next three to five years all Missoulians (all U.S. citizens in fact), will have the opportunity to influence the creation of the next Lolo National Forest Plan. Forest Plans are the blueprints for how a National Forest's public lands are managed. A Forest Plan defines what values and uses are to be prioritized for each acre of public lands within that forest. The existing Lolo Forest Plan was created in 1986. It was, honestly, an excellent plan and has served our local wild places very well. But a lot has changed in our world since the mid-80's and it is absolutely time for an update.

In early 2024, the Lolo National Forest will share with us a first proposal for their new plan, and we will all have a chance to comment on it and help the forest to improve it. It'll be a big moment, and you can count on hearing from Montana Trail Crew about how you can get involved then. To get ready, we have a homework assignment for you. One we think you might like.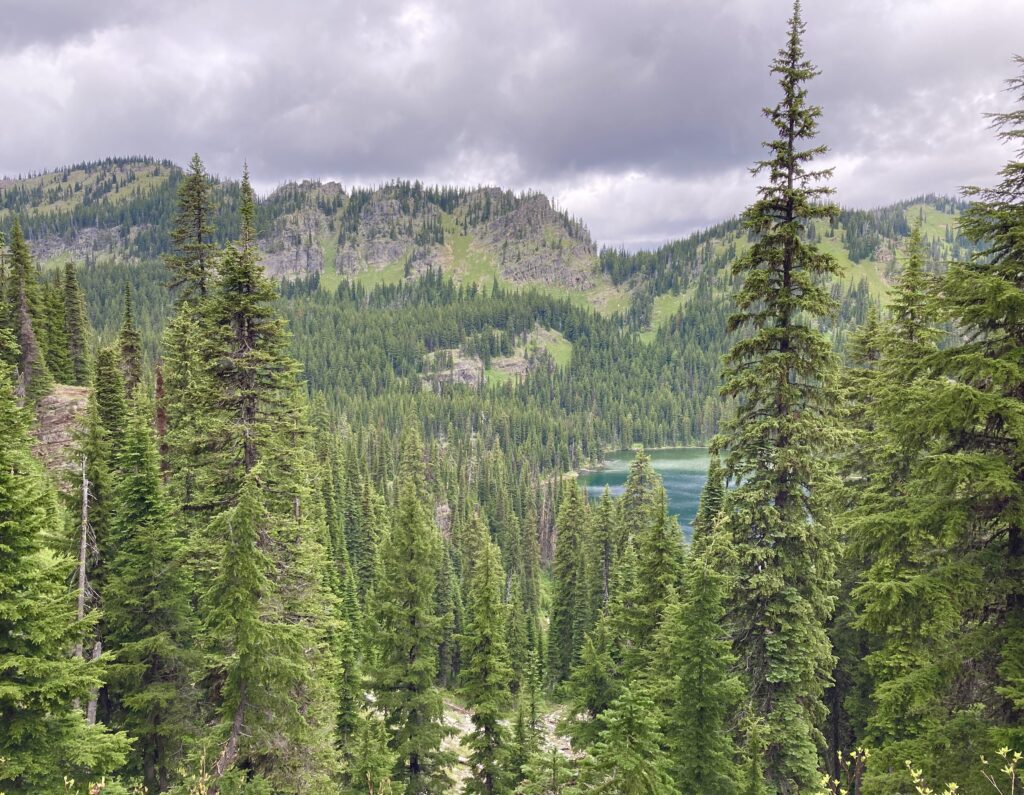 Between now and when the snow truly settles in for the season, we need you to get out and run on the Lolo's wild trails and experience some of the key places on the forest for yourself. While you're out there running, think about what you'd like these trails, these landscapes, to look like for decades and generations to come.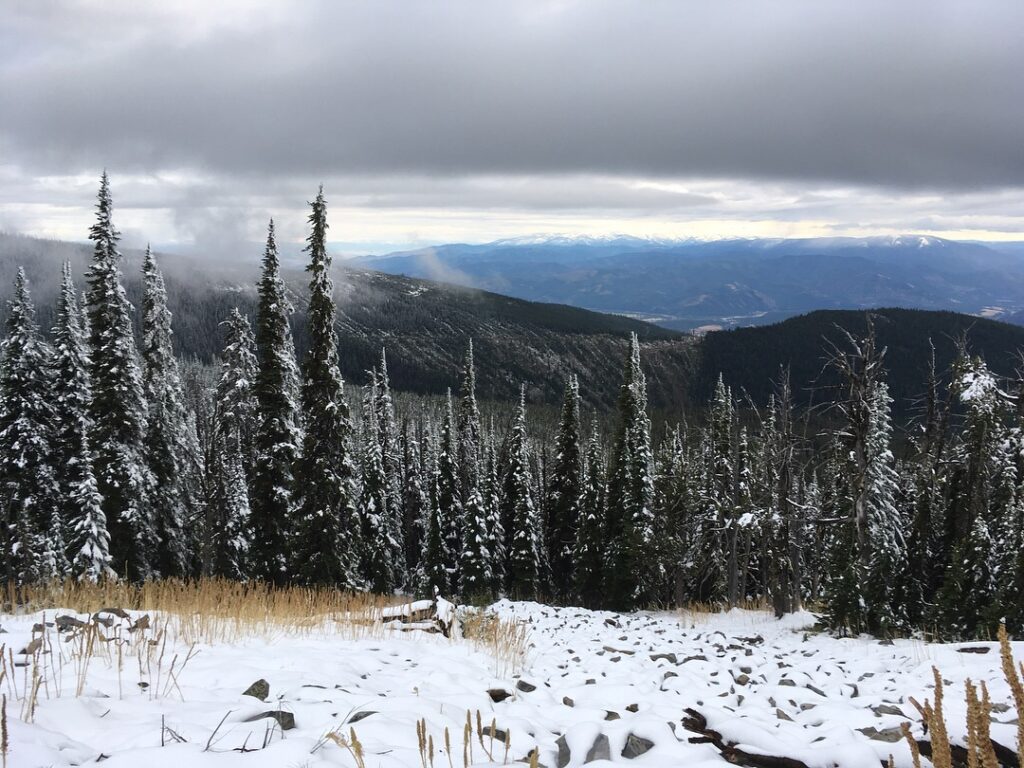 The Lolo National Forest is large. It encompasses two million acres that stretch from the Idaho border to our west nearly to Lincoln in the east. It contains five Wilderness areas: our backyard Wilderness, the Rattlesnake, as well as Welcome Creek, and part of the Bob Marshall, Scapegoat, and Selway Bitterroot Wildernesses. The forest planning process can't affect our Wilderness areas to any significant degree, as Wilderness can only be designated by Congress. What the Forest Plan will do, however, is establish what the Lolo National Forest should manage as recommended Wilderness, for potential future designation. So, your specific homework is to get out in our wild places that are not yet Wilderness, but may be deserving to become Wilderness in the future and to be managed for non-motorized recreation.

In case you're not sure where to start, here are areas of the Lolo National Forest where our Montana Trail Crew board recommends exploring trails in each of these areas this fall:
The Great Burn, also known as the Hoodoo Roadless Area. An enormous wild area west of Superior and Fish Creek. The Stateline Trail is a great way to first experience The Great Burn. Cairn Cartographics has produced a great map of this area that is a must have if you're going to run there.
Trails entering the Bob Marshall Wilderness Complex north of Ovando. There's currently a piece of legislation moving through Congress that would make this area Wilderness, called the Blackfoot Clearwater Stewardship Act, but it may not be passed before the new Lolo Plan is finalized. Try the North Fork Blackfoot or Monture Creek trails.
Area between Thompson Falls and the Cabinet Mountain Wilderness referred to as the Cube Iron Cataract Area. It's an important wildlife connectivity corridor, and, like the Great Burn, features ridge trails and alpine lakes.
Reservation Divide Area above the Nine Mile Valley. Never visited Cha-Paa-Qn before? Now would be a great time!
Trails to lakes and ridgelines between Superior and Lookout Pass, especially in this region's roadless areas, which are often collectively referred to as The String of Pearls.

Many of these areas are stunning right now, with yellow larch and vibrant understories of mountain ash, huckleberry, and alder. Trail crews have put in a lot of long hours this summer clearing and improving trails, so many will be in good condition. It is a good idea to give the nearest Lolo district office a call to check on trail conditions before you head out. Your best bet is to stick to trails that were cleared this year. Make sure to bring bear spray, a friend or two (so they'll join you in participating in forest planning too), a trowel or some wag bags, plenty of snacks, and a headlamp.
We're hoping this might be the most enjoyable homework you've been given in a long time. And we invite you to share your photos and stories with us at sidneys@runwildmissoula.org.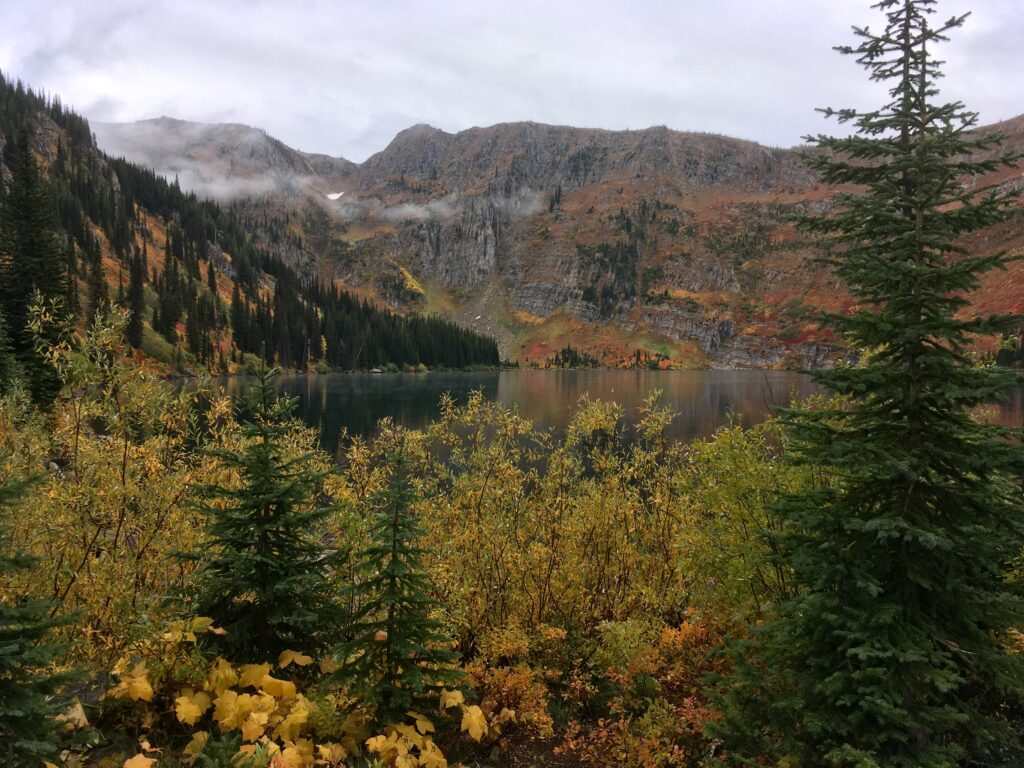 We'll leave you with some of the musings from our founders from 2014:
The freedom of the runner is unmatched: she glides effortlessly on her own two feet, carrying the bare minimum, free to scan the terrain in front of her and to venture to places that might be more difficult to reach for someone on a mule or carrying a large backpack. Runners enter wild places for a short time until beckoned back to the society from which they came. The runner's encounter with wilderness is brief, as it should be, reflecting the idea that wilderness welcomes our arrival but will be grateful for our departure.

Mountain running profoundly reflects wilderness "values," beats to the impulse that prompted conservation forebears to value wilderness and protect wild lands, and proudly belongs to a storied tradition of people venturing into the backcountry—for renewal, for solitude, for connection.

We look forward to helping you become part of the storied tradition of people who not only value backcountry, but step up to become advocates too. More to come this winter!
– Erin Clark, Montana Trail Crew and Run Wild Missoula board member