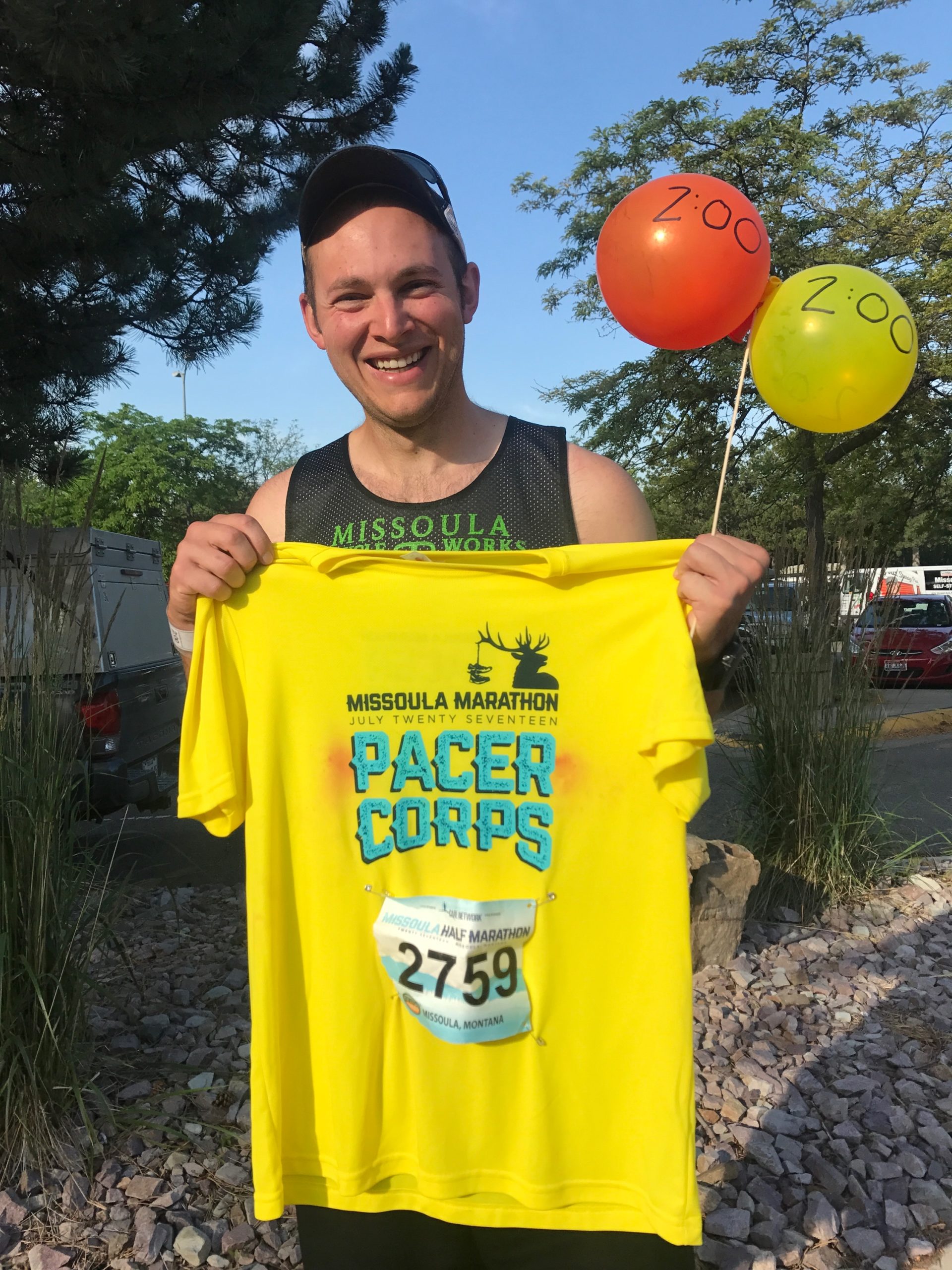 This month's member spotlight features Dan Decato. Dan has been a long time Run Wild Missoula member. You may recognize Dan from several of our RWM classes, but you have also seen him timing many of our events in the last year. 

Dan is originally from Verona, Wisconsin. He made his move to Missoula in 2013 to attend graduate school at the University of Montana. Although he had not visited Missoula prior to moving here, he spent his formative years in New Hampshire and missed the mountains. Missoula checked all the boxes of small towns, mountains, and a chemistry program with research that he found compelling. He and his partner, Asia, moved to Missoula together to pursue graduate programs in chemistry and made Missoula their home after graduating.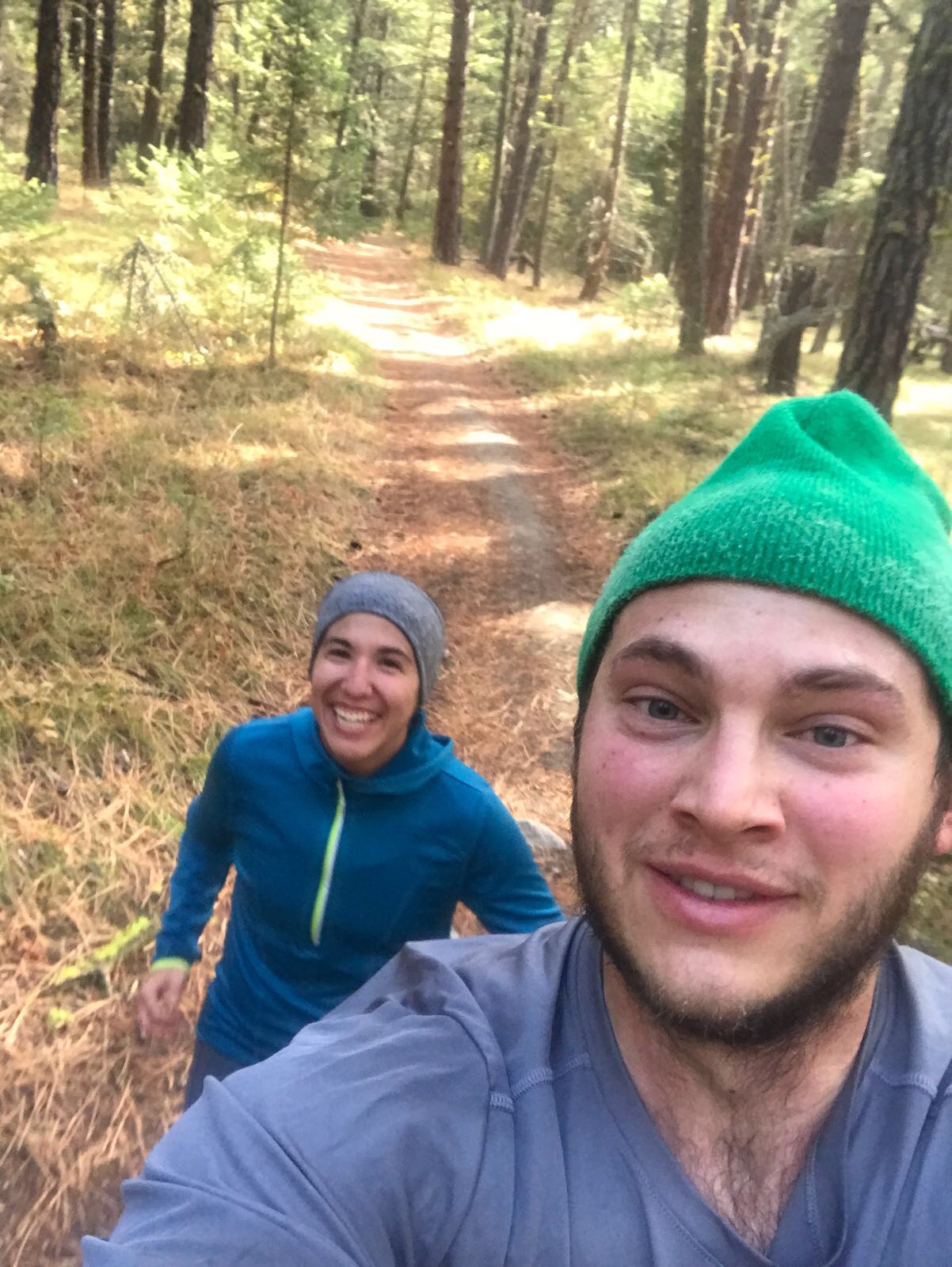 Growing up, Dan did not see himself as a runner nor was he particularly interested in it. He spent his time avidly playing hockey. Running was a cross training chore at the time and not an activity that he particularly enjoyed. As with many contact sports, they do not come without the sacrifice of injury. Dan committed to playing hockey collegiately at University of Wisconsin-Eau Claire but after a year he suffered a third knee injury. After three knee surgeries, Dan decided to hang up the skates. He enjoyed the rest of his college years in Wisconsin and then circled back to running when he moved to Missoula. 
Shortly after moving to Montana, his partner got involved with Run Wild Missoula and gently suggested that he too give it a go. He dove right into the marathon training class to train for his first half marathon, the Missoula Half Marathon, and it spurred his interest in both running and the club. He enjoyed the community, structure, and being around similarly talented runners. Dan participated in several years of the marathon training class eventually obtaining his goal of a 1:45 half marathon. In the years following Dan became the Missoula Half Marathon Pacer Coordinator helping others to achieve their running goals. Running also became a path for Dan to lose weight, he came into his first marathon training class at 305 lbs and left at 245 lbs after the class. Over the years running has also evolved into a way to decompress from stress and a great excuse to get their dog some exercise.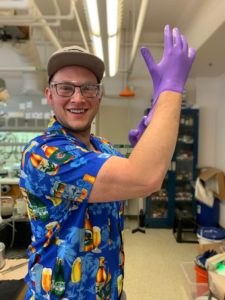 While Dan was completing his doctorate at UM, he served as the department crystallographer and graduate research assistant. If being a crystallographer does not sound interesting enough, after completing his degree in September 2020 he accepted a position on campus as the manager of the NMR and small molecule X-ray diffraction core facilities. There he does an array of things from teaching graduate students how to use instrumentation to helping researchers design experiments and interpret their data. Science is not Dan's sole passion though; he also spends many of his weekends timing events around the region for Competitive Timing. He was attracted to the positive environment that surrounds sporting events, the beauty of a collective endorphin rush. Timing races is not only rewarding for Dan, but he also enjoys being able to facilitate people's joy during events. 
Dan is hoping to do the RUT 50K this year, this would be his first ultra and first time running over 20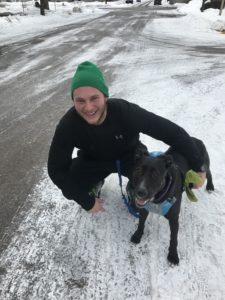 miles. His goal is to obtain the unofficial Clydesdale RUT record. He completed the 11K a while back and he was reminded how much he loved that particular race environment when he was working (you may have seen him at the Andesite aid station) this last year. The atmosphere and energy are hard to pass up. Outside of work and running, Dan enjoys biking, spending time with Asia and their pup Mya, and devouring audiobooks. Be sure to say hi to Dan next time you see him at one of the Run Wild Missoula events!