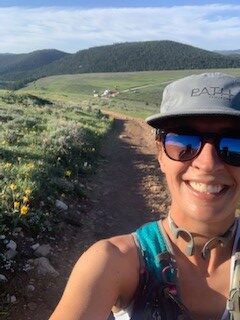 Julia grew up in Norman, Oklahoma where she discovered running in an unusual way. The local cross-country coach would bring her dogs to all the meets and Julia was in charge of making sure they stayed off the course and out of the way. She fell in love with how muddy the runners got and how some races had hay bales the runners had to jump over. Her first race was a mile fun run in fifth grade and a high school runner ran it with her, but backwards. She has been running since!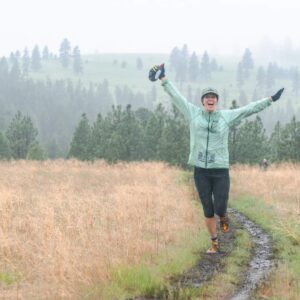 She has run collegiately in 5k track races to marathons her friends convinced her would be fun, but her passion for running comes from those hilly Oklahoma cross-country races, so you will find her more on the trails. Julia left the teaching profession in June where she also coached, so she is excited to be able to continue her passion for creating a positive training environment!
Julia is leading the Missoula Half Marathon Walking Class for 2023. Her passion, enthusiasm and dedication to helping others accomplish their goal has made Julia a wonderful part of the Missoula community.