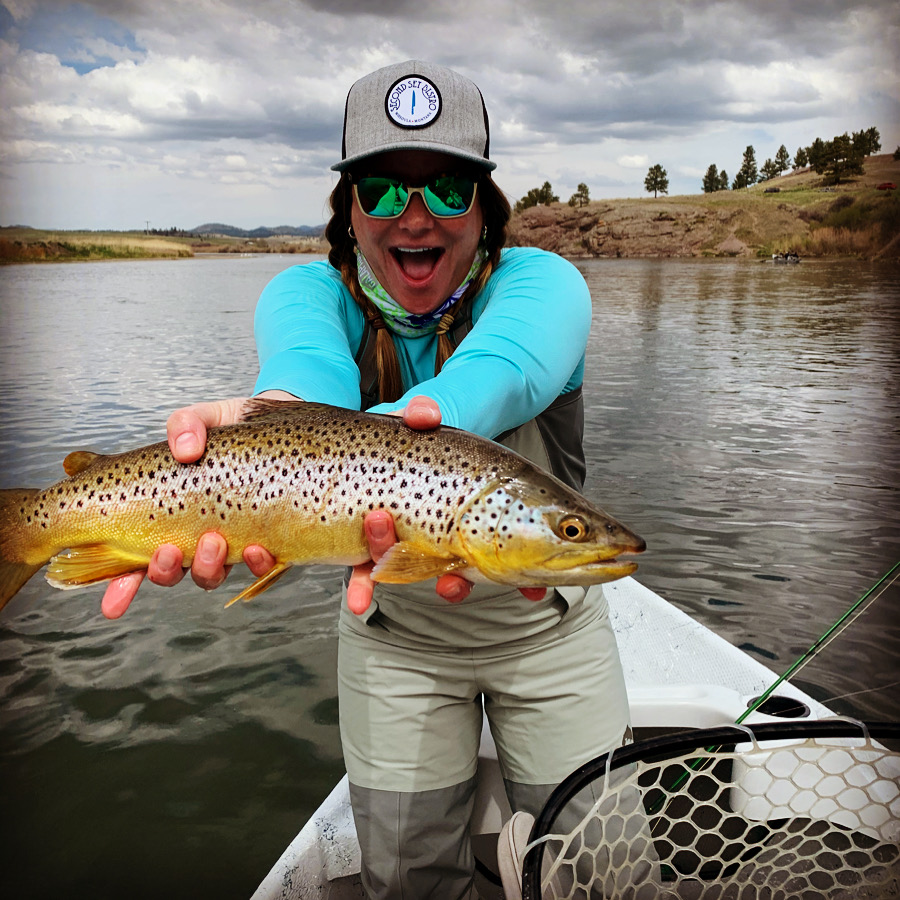 This month's member spotlight features Kristie Ruttenbur. You probably recognize Kristie from Runner's Edge, derigging on the Bitterroot River, or from one of the many running events around town. Kristie grew up in Montana and has called Missoula her home since officially retiring from the US Army in 2020.  
Kristie grew up in Deer Lodge, Montana about 80 miles southwest of Missoula. She officially made Missoula her home in 2016 after a long tenure in Hamilton. Kristie did not grow up in a military household but her two brothers joined and inspired her to do the same. When she graduated high school, she wanted to join the marines. However, when she went down to the recruitment office she was met with an out to lunch sign. The recruitment office for the Navy neighbored the Marines office and invited Kristie in. That day she left with a commitment to the Navy and was planning to leave in six months but two weeks later she was packing her bags for Butte.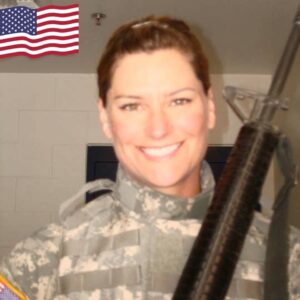 Kristie was interested in going into medical and the only position available at the time was dental technician, so she took it. She enjoyed her time in the Navy but also feels that it made her grow up hard and fast. During her time at the Navy, she had progressed in rank as far as she could at the time. At this point, she returned to Montana to take some time off before joining the Navy Reserves for a few years followed by The National Guard. In 2008, her unit was mobilized and they spent a year in Baghdad, Iraq starting in 2009. A year later on January 1st, Kristie returned home to the US. She accepted a position as Active Guard Reserve (AGR) and remained in the active duty army. With that position, she was able to stay at home in Montana. After nine years. Kristie finished her final term and retired in June of 2020. 
All the while, Kristie was no stranger to Missoula. In 2010, she joined Run Wild Missoula and the Missoula Half Marathon Training Class to train for the Missoula Half Marathon with a friend. Running has not always been a passion of hers. She ran cross country in junior high but when she was in the military, running became more of a chore. Over time, a natural resentment towards running grew. It wasn't until she trained for the Missoula Half Marathon with a friend that she started associated running with camaraderie and the strong women in her life. This experience changed her relationship with running and everything that it can represent for an individual.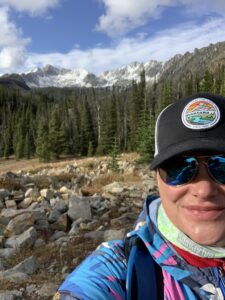 After retiring from the Army, Kristie put a pause on running. Since starting work at Runner's Edge, Kristie has caught the running bug again. She is continuously inspired by her co-workers and the community of customers that patronize our beloved local running store. Kristie has some exciting running goals this year. In November, she is hoping to fly to Athens, Greece with the same friend that she completed her first half marathon with to run the full original marathon.
In her free time, Kristie can usually be found romping around the North Hills with her dog Ella Fitzgerald or drifting along the Bitterroot River fly fishing with friends. We are so lucky to have Kristie as part of our running community!