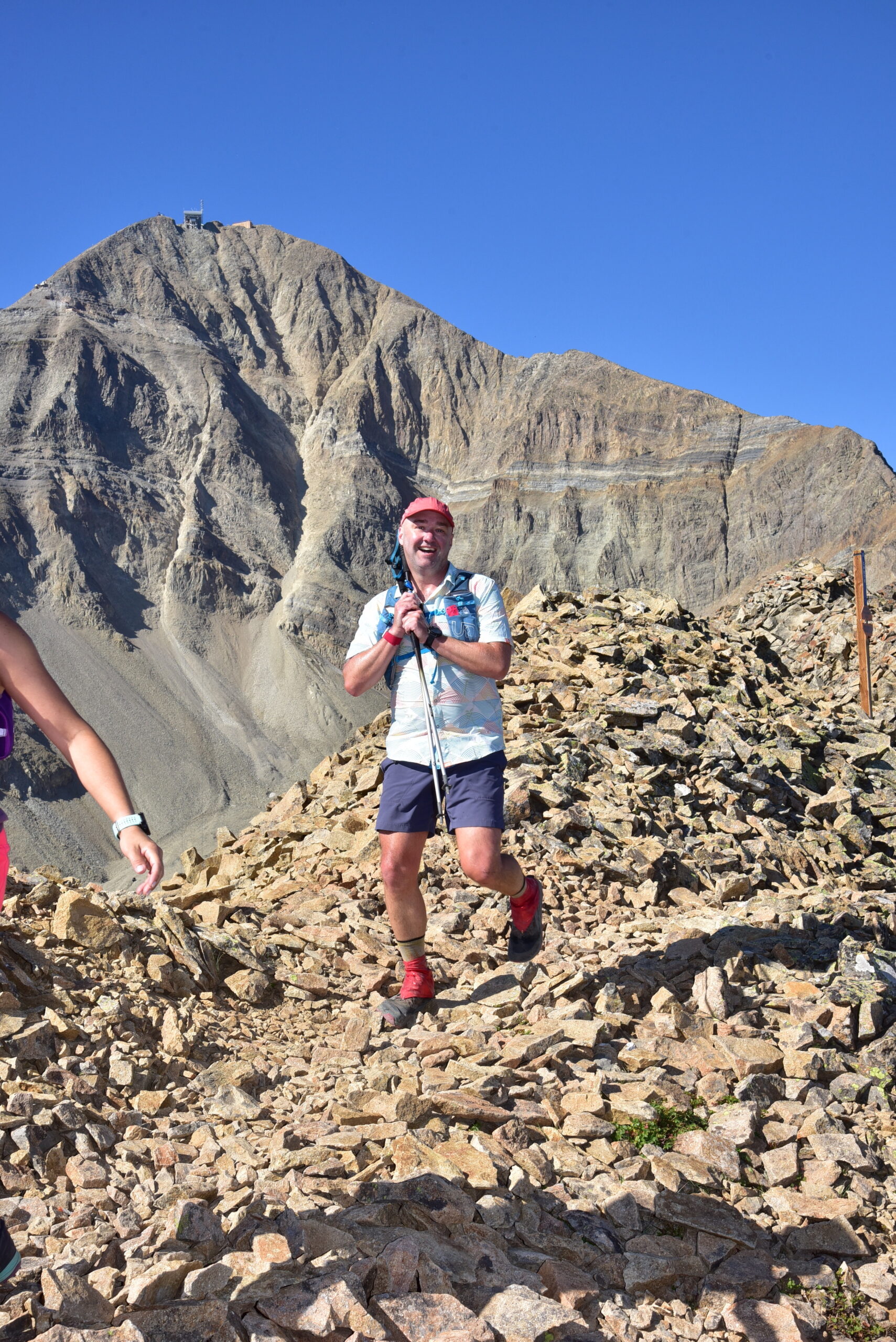 Meet Scott!
This month's member spotlight features Scott Chapman. Some of you might recognize Scott from around Missoula or if you enjoy trail running. Scott Chapman leads multiple trail running sessions for Run Wild Missoula! If you are registered for a 2023 Spring Trail Session, you will most likely get to say hi! Scott got into running in Texas around 2009-ish. He had been smoking cigarettes for 15 years and one day decided to quit.  He reasoned that he was smoking approximately 30 cigarettes a day at 7 minutes a piece, and quitting had left him with 210 extra minutes per day.  He recalled that growing up as a latchkey kid in the golden corner of South Carolina, he would roam the countryside splashing around in the creeks and perusing gardens for mid-journey snacks.  Raw green beans were one of his favorites. Despite getting chased by bulls and stung by everything, Scott really enjoyed those days out wandering.  So, with his fond memories in his pocket, he decided to try on running to see if it was up to the task of occupying his newly acquired time.  
Scott recounts "At first, I barely made it to the taco truck a couple of blocks away. Soon I was jogging all around Austin.  I decided I needed to make running friends, so I did a little search and found something called the Hill Country Trail Runners, some of whom put on some local races called Rocky Raccoon and Bandera.  I asked some old-timers if they thought I could do the Rocky Raccoon 50 miler for my first race and they said "suuuure."  So that first year I ran the Rocky Raccoon 50 mile and the Bandera 100K.  This was during the height of the Born to Run madness, so I ran those races in Toms, the espadrille-style shoes.  What I'm trying to say is that I more than make up for my lack of judgment with questionable fashion choices and I can be talked into all sorts of silliness if it has something to do with romping around outside.  And raw green beans make me nostalgic."
One of Scott's favorite running memories included: "One time I was out taking an aimless walk when I crossed some train tracks. I turned onto one of the rails and ended up walking for 13 miles while balancing on a rail." 
Rapid Fire Questions:
Q: What is the strangest injury you have had?
I thought it would be a good idea to run the Bandera 100K with no socks and my feet were not happy with that arrangement. 
Q: What is your favorite animal? 
Q: What is the longest you have run? 
100 miles in the Bighorn mountains 
Q: What is the best piece of advice that you have ever received? 
You'll figure it out! — 1 million times from my mom  
Q: What is your favorite food?
Q: If you could go anywhere, where is it?
The Bob Marshall Wilderness
Q: What is your favorite quote? 
"Setbacks are part of winning, not separate from it" – Layne Norton
Q: What's your media- movies or books?
I moved a lot when I was little and found comfort in libraries, so books
Q: Favorite race you have ever ran? 
Q: What is your go-to snack?
 I don't know what they put in them, but peanut butter and jelly sandwiches!